Canopy Fabric Options: Replacement Fabric Canopy Cover Options
At Boat Lift & Canopy.com, we pride ourselves on the providing only the highest quality construction in our products and use only the premium quality materials to create your replacement boat lift canopy cover.
---
Excellent tear, UV, mold and mildew resistance. Plus, at 13oz our covers are lighter than the industry standard.
Made in America, we offer a two high quality materials for you to choose from, and a wide array of color choices.
Premium visual appeal, exceptional abrasion resistance and superior strength make it ideal for the waterfront.
HARBOR TIME FABRIC CANOPY COVERS
HarborTime is highly water repellent and resistant to both mildew and ultraviolet light making it ideal for a boat lift canopy cover. As an acrylic-coated polyester fabric cover, HarborTime offers premium visual appeal, exception abrasion resistance and superior strength making it ideal for the harsh marine. The fabric is stabilized to ensure a continuous fit season-after-season, while the acrylic coating retains a beautiful soft cloth appearance and insures a long cover life.
Our premium fabric option, Harbor Time, offers a lighter weight cover option, weighing 11 oz. per square yard. Heat welded seams on these covers are welded at over 700 degrees Fahrenheit, creating a bond that is stronger than the fabric for a durable, long-lasting cover.
Fabric covers are tough, UV and mildew resistant and cold crack resistant to -20 below freezing. They come in a variety of beautiful colors.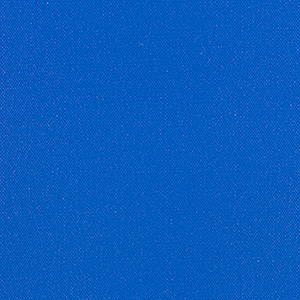 ---
13oz SHELTER-RITE VINYL CANOPY COVERS
Canopy covers produced from 13oz Shelter-Rite Vinyl, from Seaman Corporation, provides excellent tear, UV, mold and mildew resistance. Plus, at 13oz our covers are lighter than the industry standard, providing easier installation and removal without sacrificing the durability or moisture and UV protection that you expect from a premium canopy cover. Heat sealed welded seams make this one of the most durable choices available for a boat lift canopy cover.
This material weights 13 oz per square yard and is the most common choice of our boat lift canopy customers. It is tough - durable and colorfast. It is used for numerous industrial applications because of its durability and finish. It is heat sealed in our manufacturing facility thereby eliminating some sewing over the top of the canopy.
While this is a popular choice, it is a heavier canopy than a fabric cover, like Harbor Time. Finished canopies end up weighing 40-60 lbs – larger canopies can weigh even more.
If taken care of properly a vinyl canopy can last 10 years or more. We recommend using a UV protectant after it has been installed for a few years. STILL NOT SURE WHICH TO CHOOSE?
Let Us Help! Our experience staff can help find the right fabric option for your needs and lakeshore.
Get Help Online With Our Online Chat
Reach Us by Phone 1-855-226-6791
Send Us an Email via our Contact Us Form