Your boat lift canopy is the first line of protection for your boat or watercraft from the elements. When ordering a replacement for the cover, it's extremely crucial to get the right measurements. In addition, choosing a color, pattern and material that reflects your own personal style is a great way to easily spot your dock when on the water. This handy guide will tell you everything you need to know about taking accurate boat lift measurements and customizing your replacement boat lift canopy cover.
MEASURING YOUR BOAT LIFT CANOPY FOR A REPLACEMENT
In terms of style, make sure to customize your canopy lift with our wide selection of colors and durable fabric materials. For maximum tear resistance and water repellency, choose vinyl as your fabric. For a durable canopy that will stand out and look good for years to come we carry the HarborTime fabric canopy covers.
Before you measure you canopy and order a replacement cover it is important to know or identify which brand or style of boat lift canopy frame you have. We brand of canopy frame is slightly different and you want to ensure that you select the right style so that your measurements are accurate. If you need help identify which brand of canopy frame you have see our article on Identifying Your Canopy Manufacturer.
Next up is the measurement to ensure you get the right size. Many canopy frame will list the size on the frame itself, this is good reference for what size you need. If this information is not readily available through the resources below will assist you in measuring the frame to identify the proper size cover to order. Always measure twice, and if you get a different measurement the second time, measure once more. Depending on the brand, there are some different protocols for ensuring your measurements are correct. In general, no matter what brand of boat lift you have, make sure the measurement of the length is in feet and the measurement of width is in inches. Always measure the length from outside frame edge to outside frame edge, and measure from inside edge to inside edge for the width.

Once you've identified your canopy frame manufacturer/style use our measurement guides below to select the right size cover for your canopy frame.
Questions or Don't see your lift? Contact us: info@boatliftandcanopy.com or call us toll free 1-855-226-6791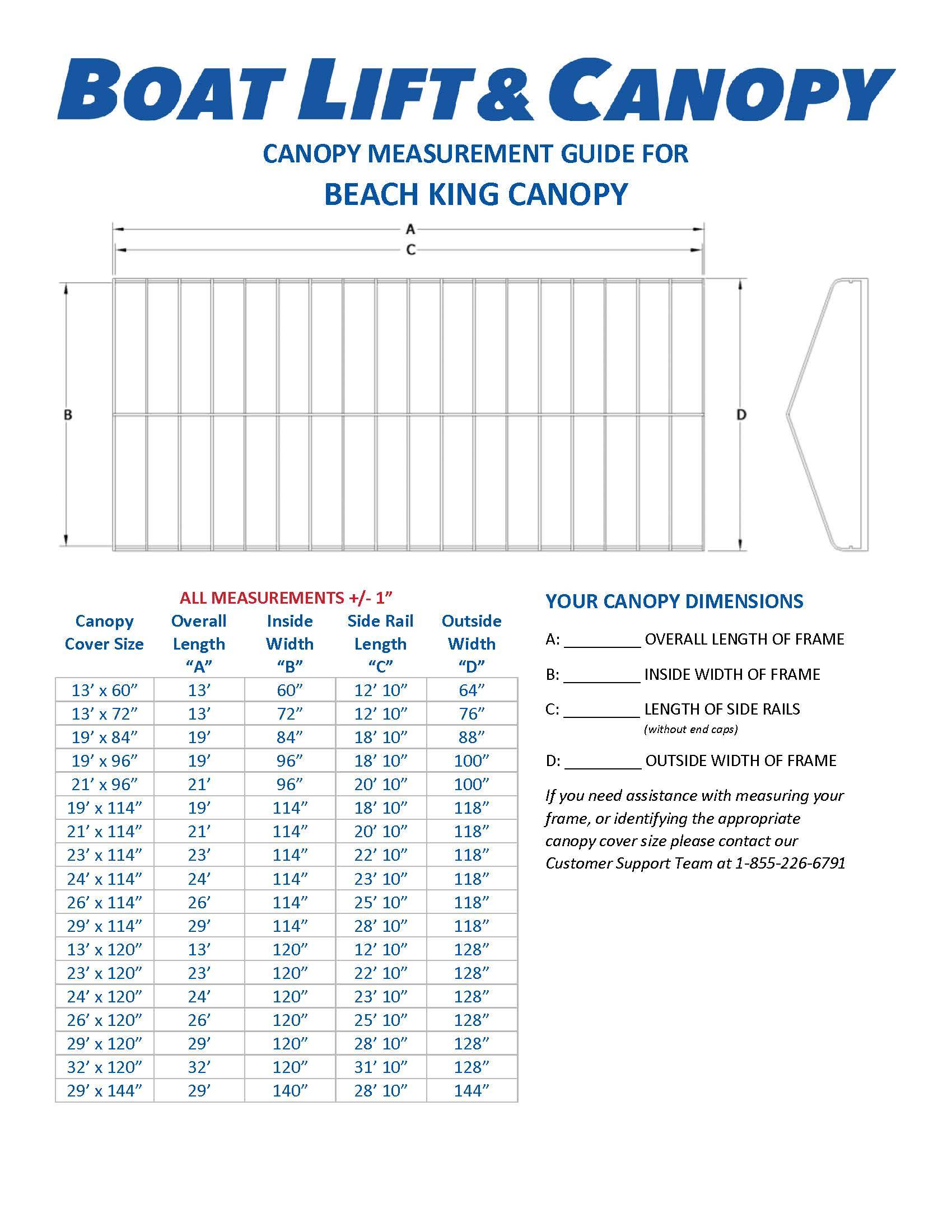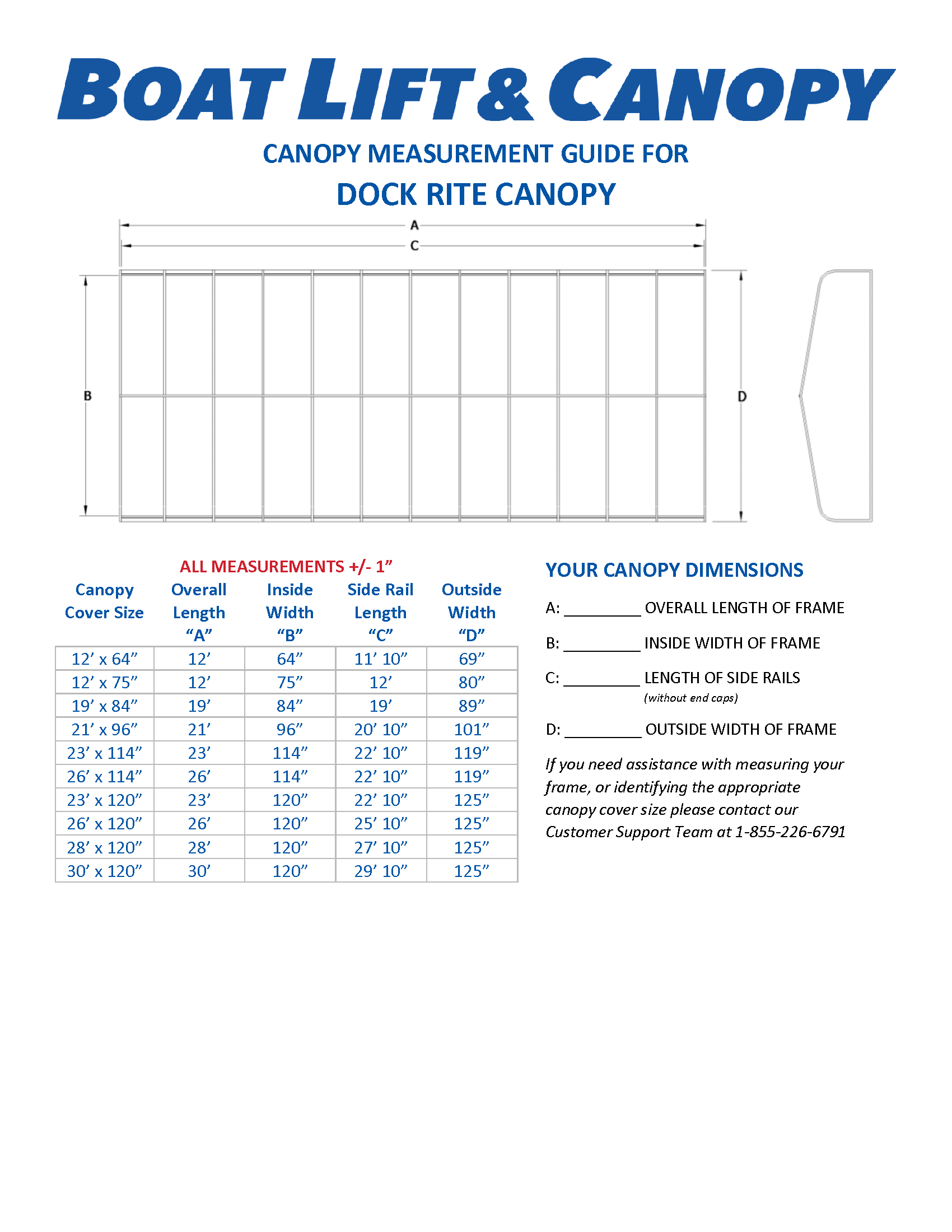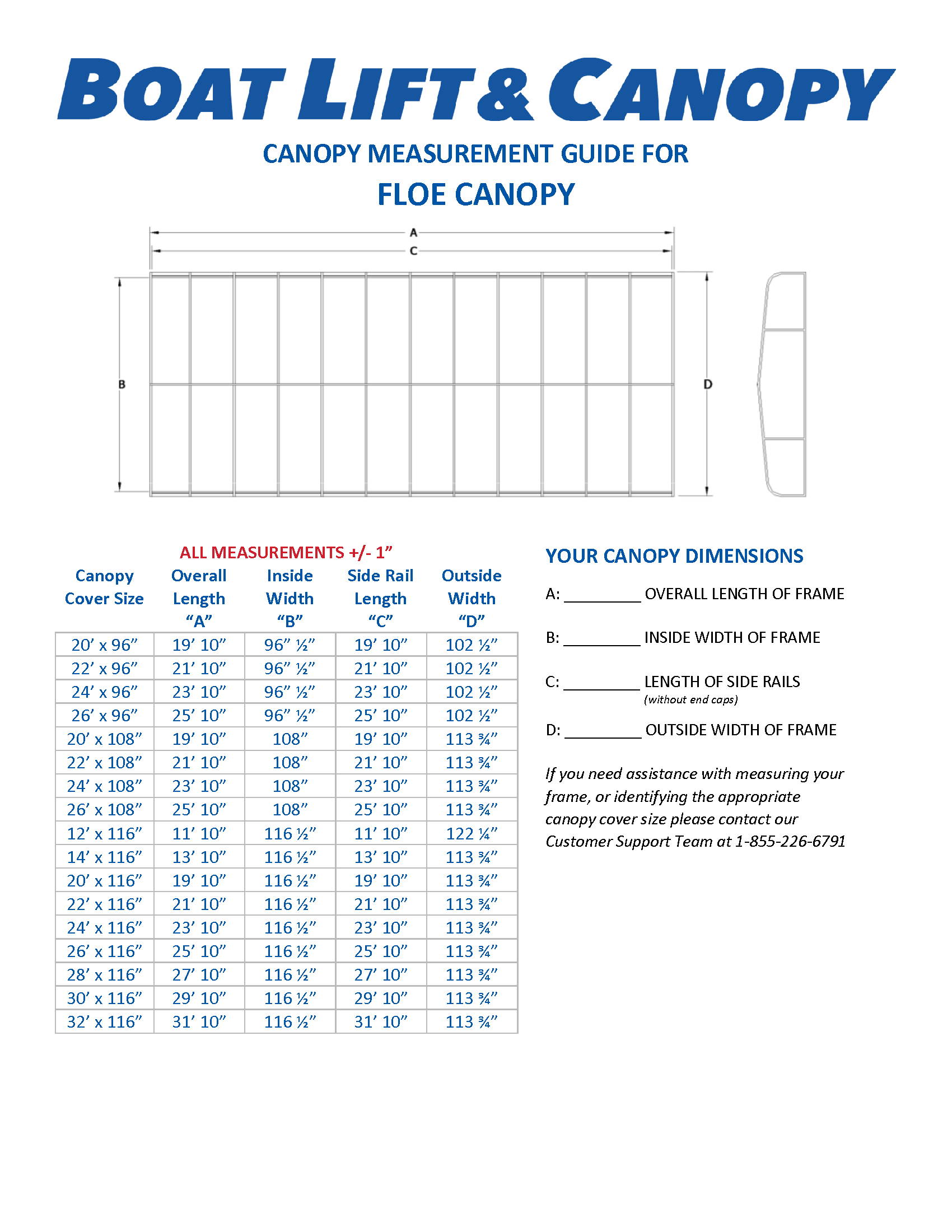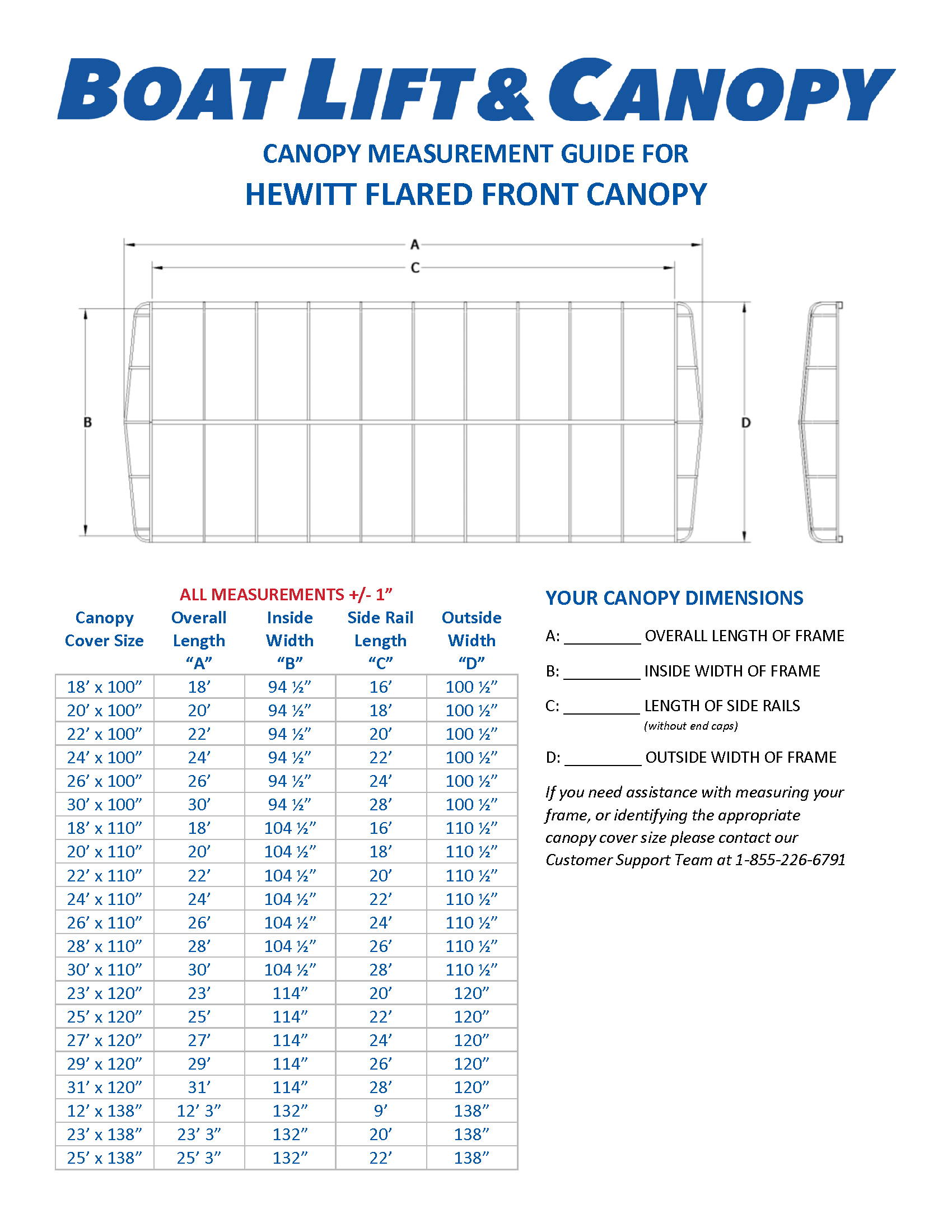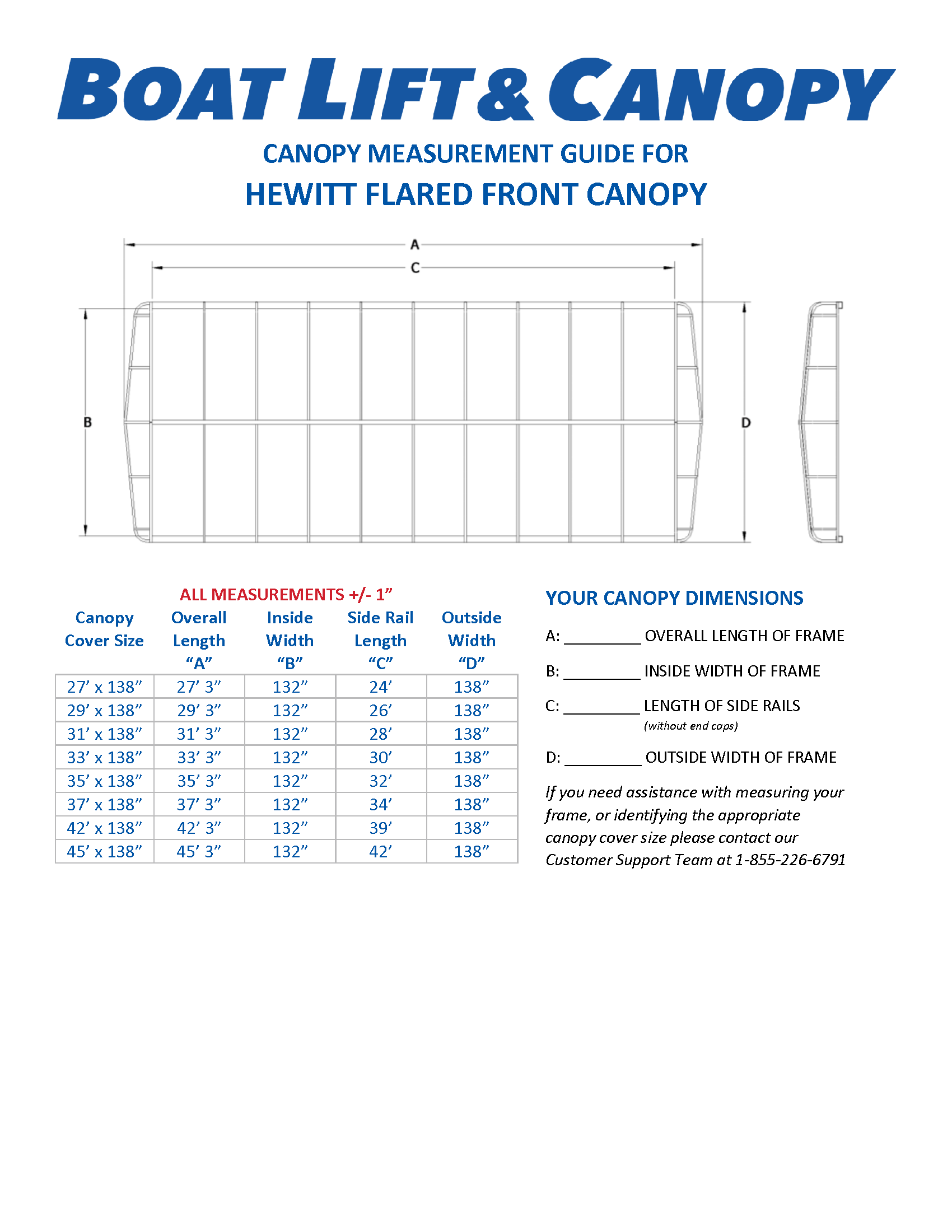 Hewitt Flat End Canopy Frames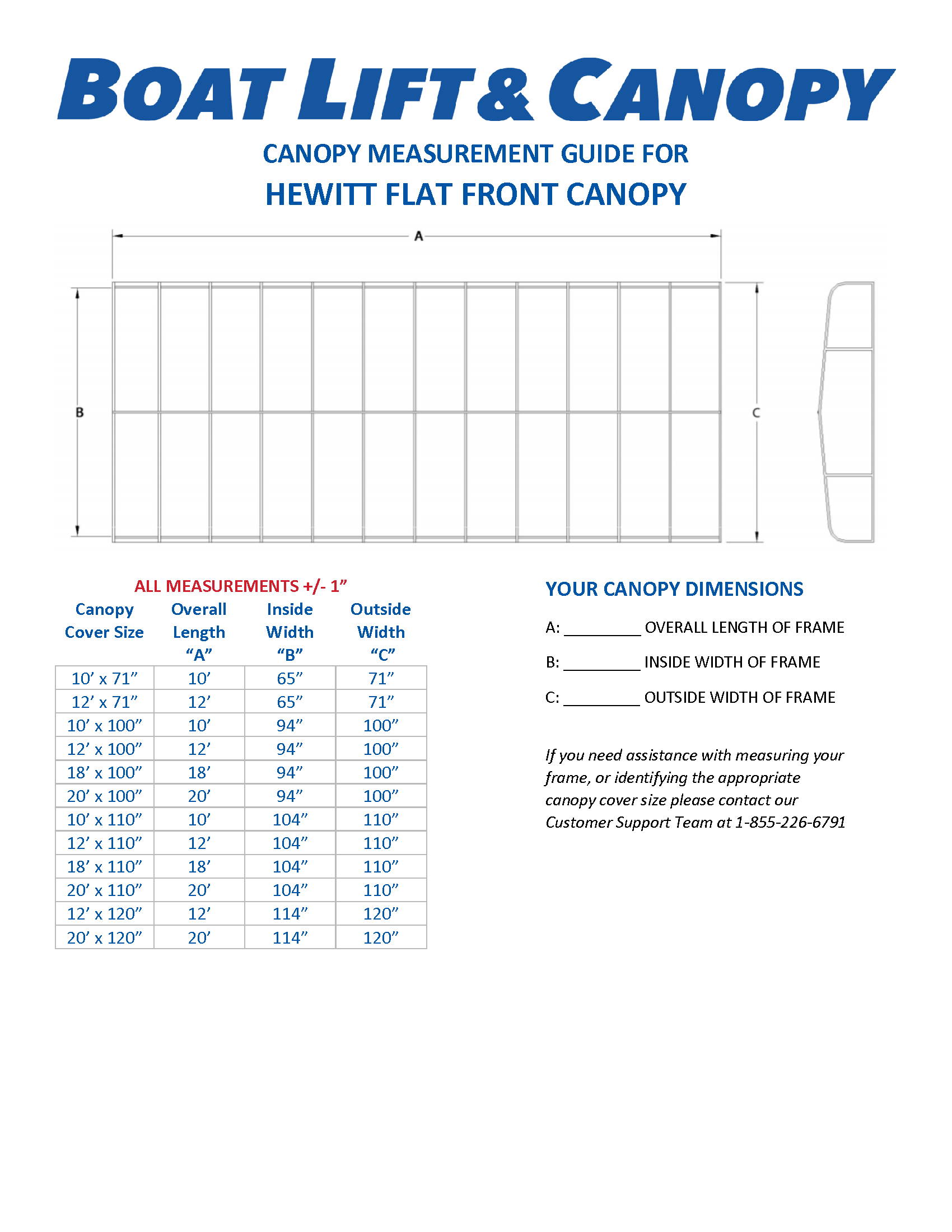 Lakeshore Products Canopy Frames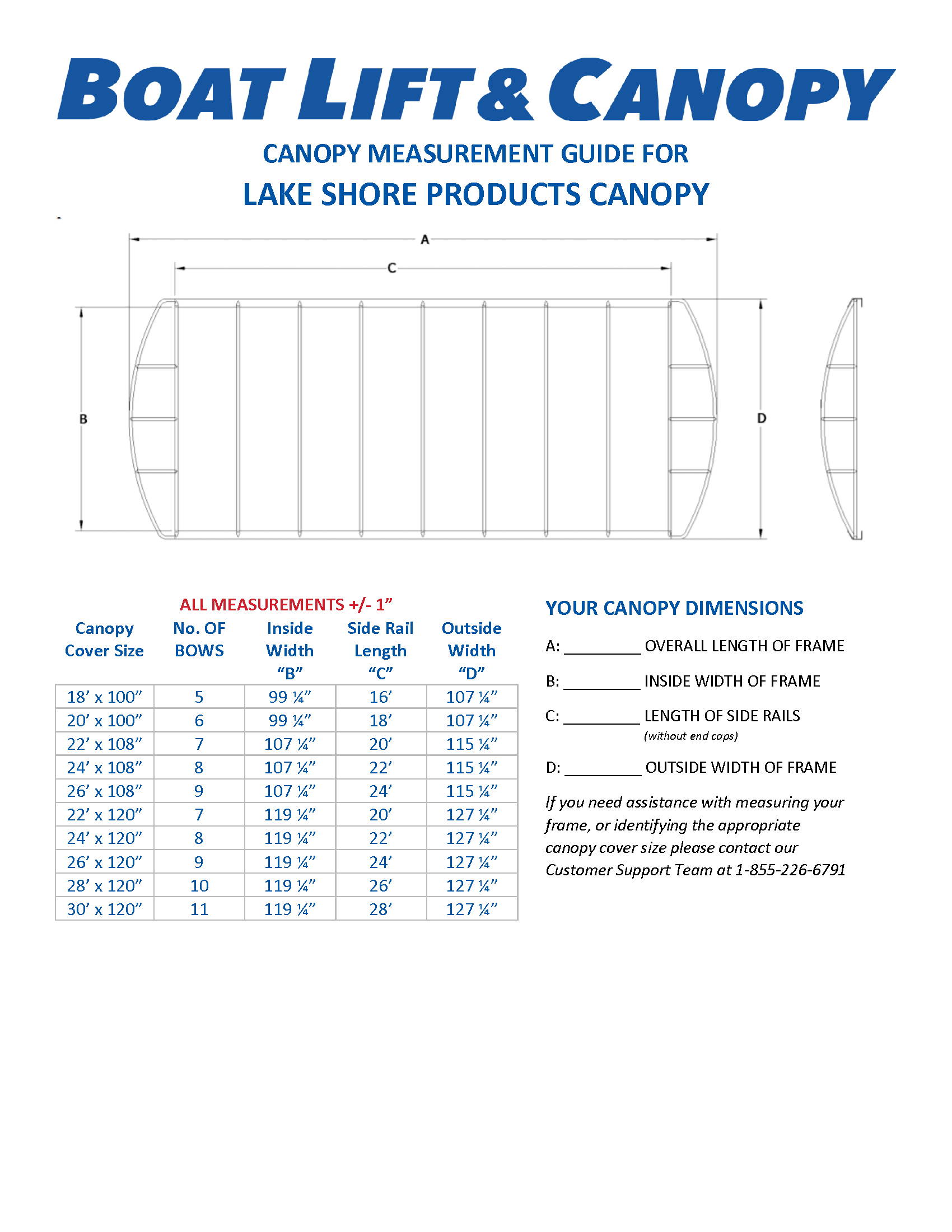 Newmans/JB Lund Canopy Frames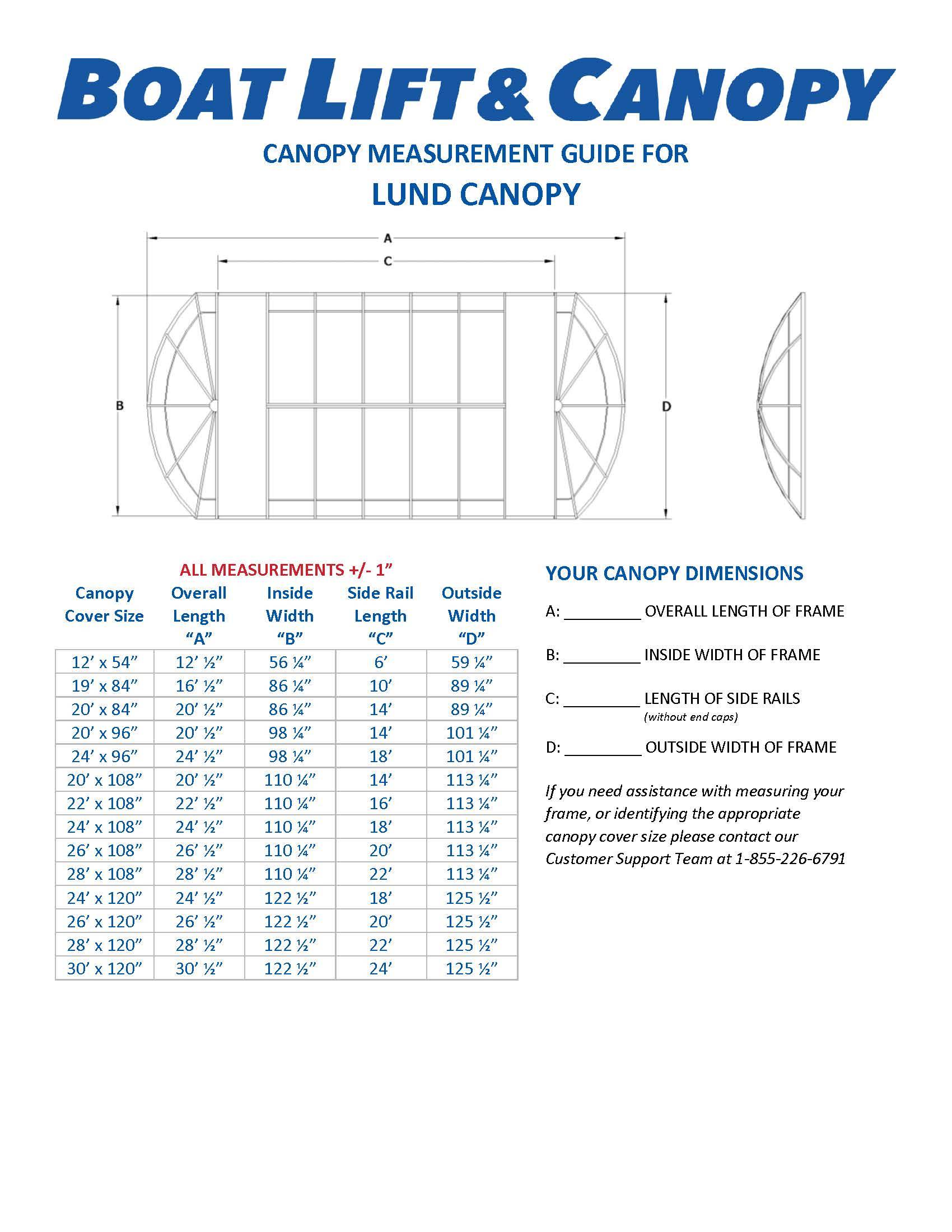 Pier Pleasure Canopy Frames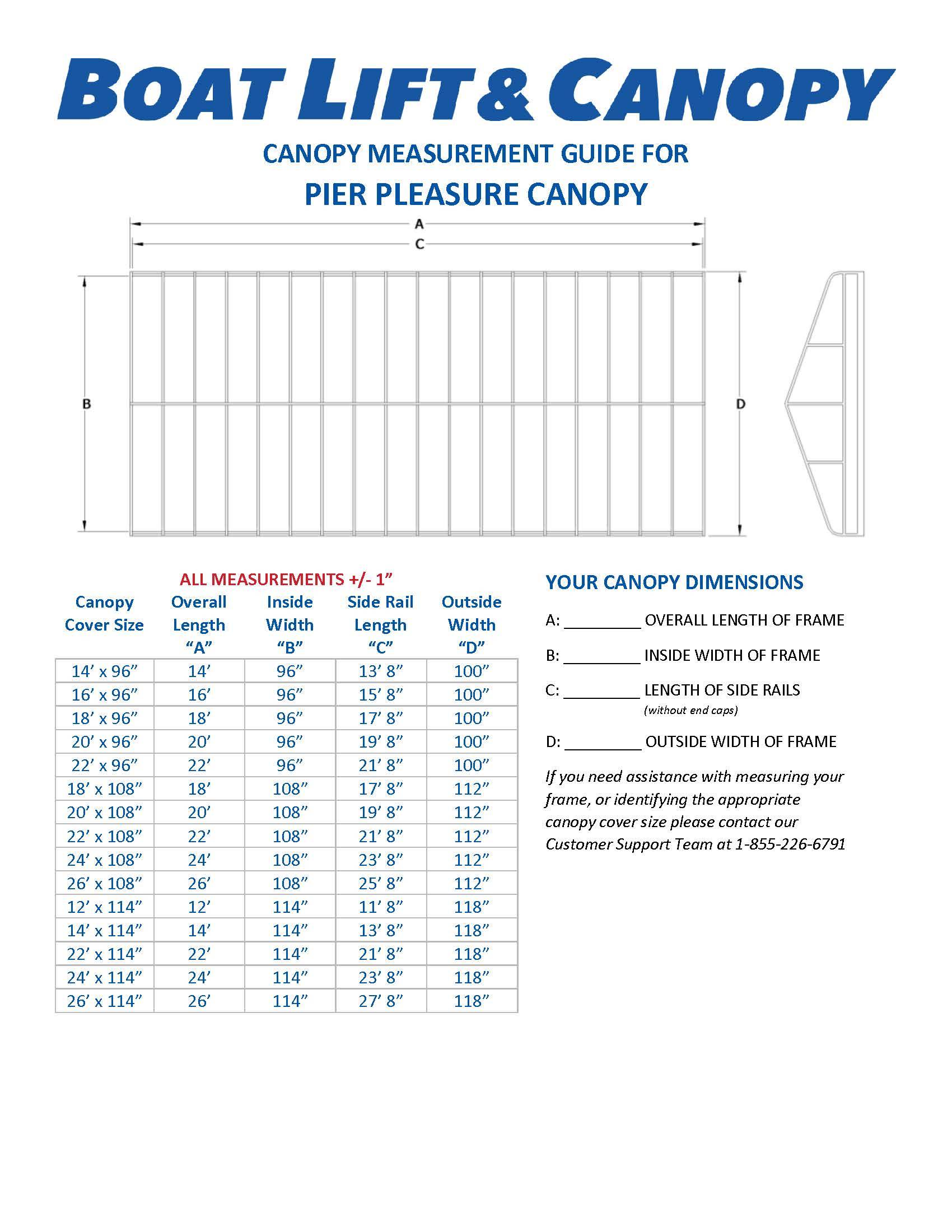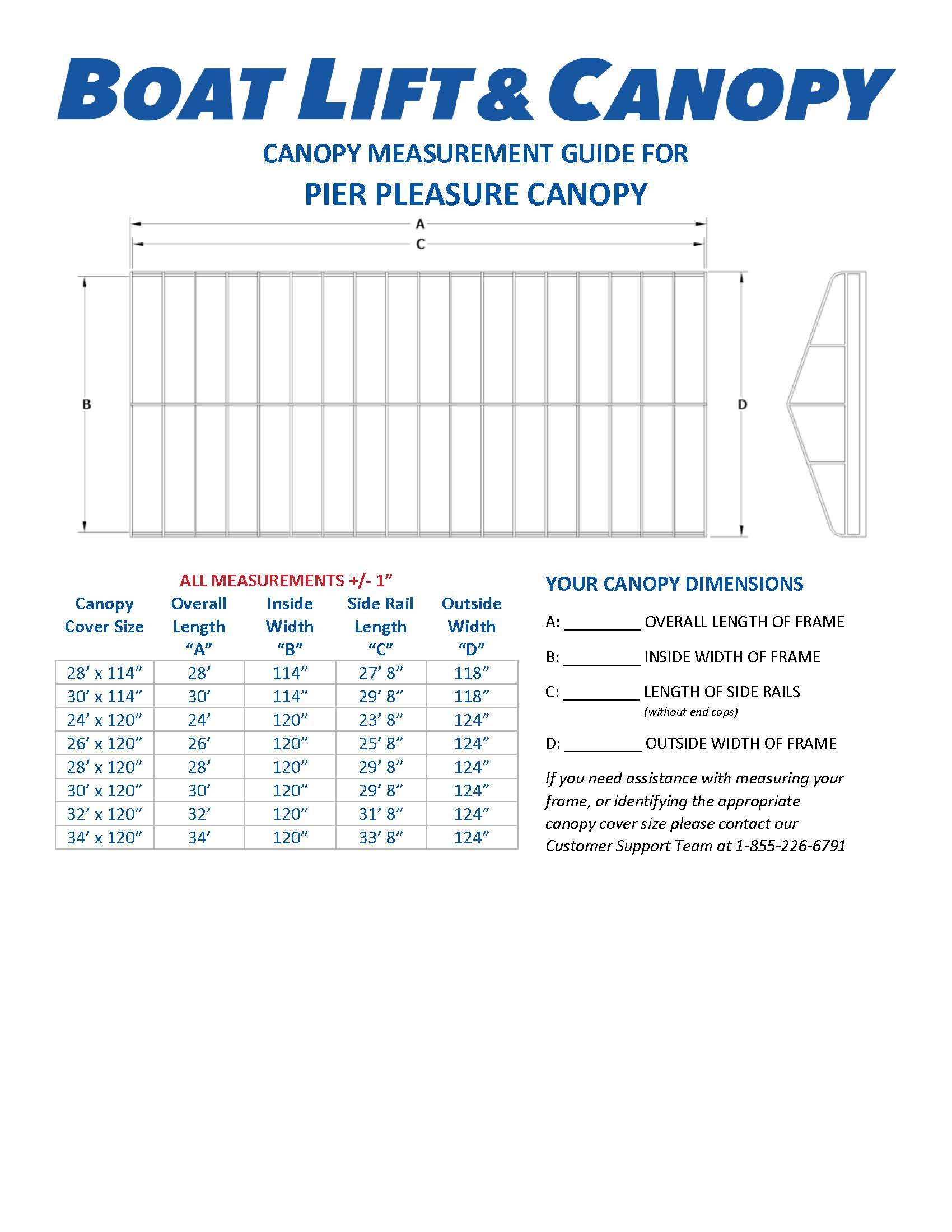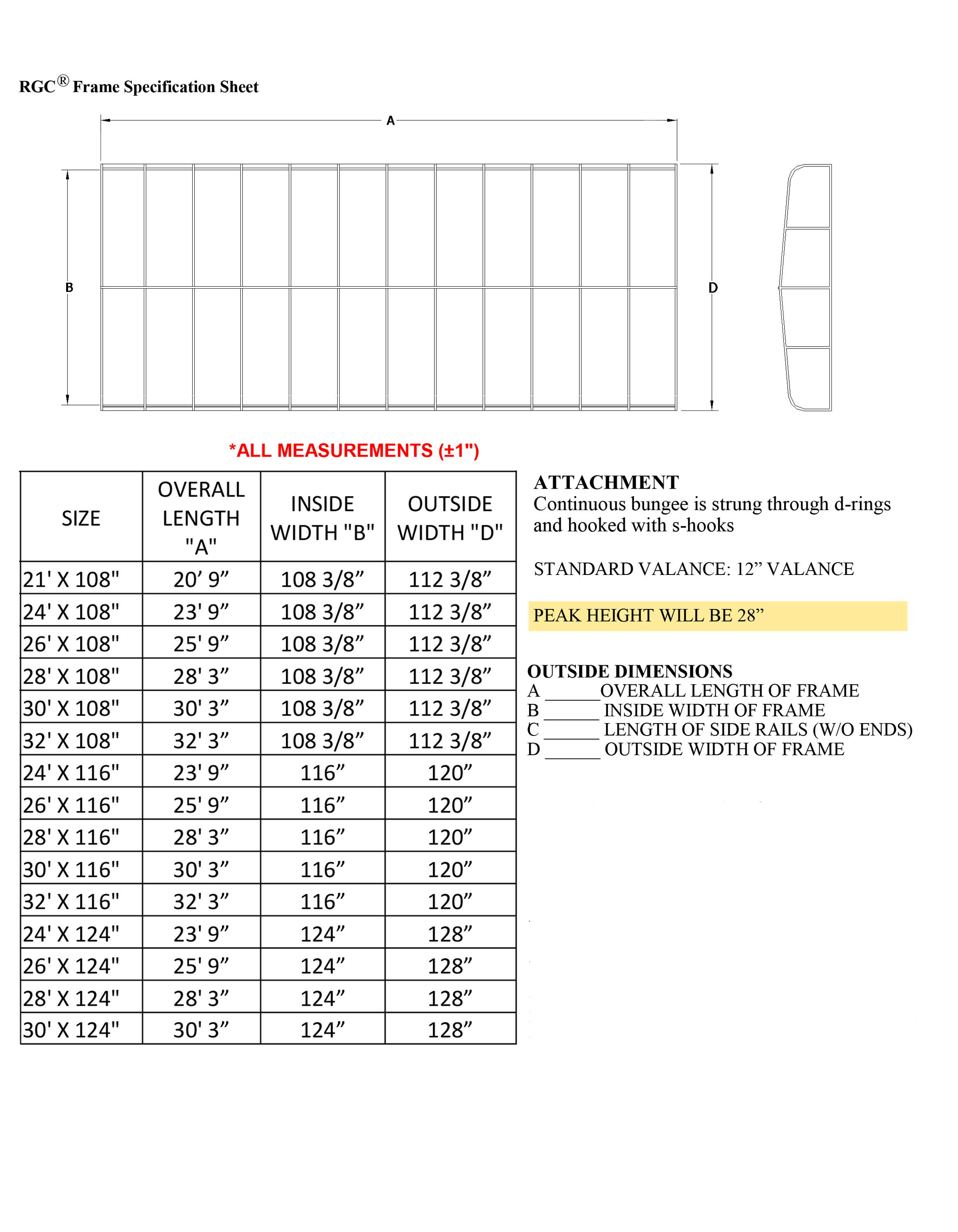 Shoreline Industries Canopy Frames
ShoreMaster Canopy Frames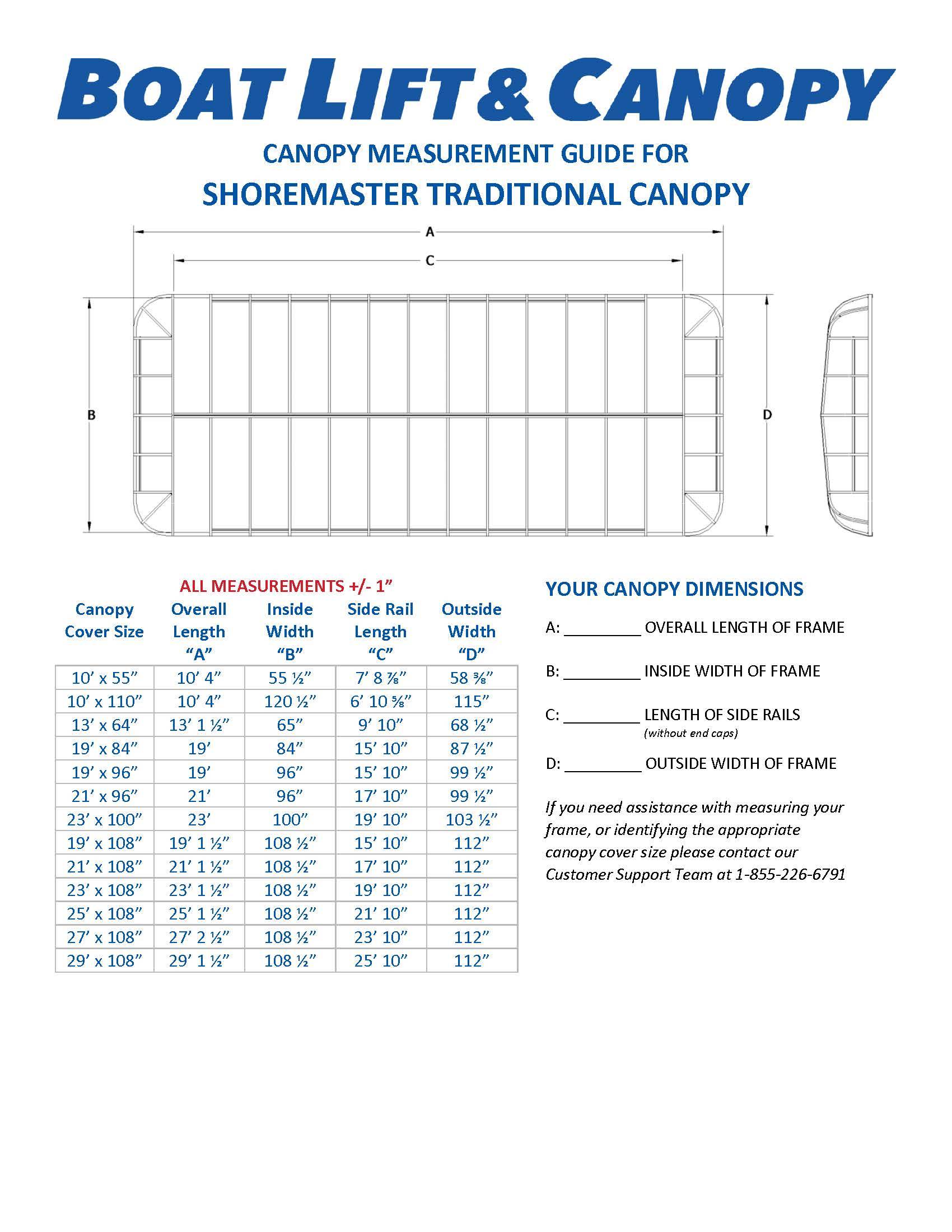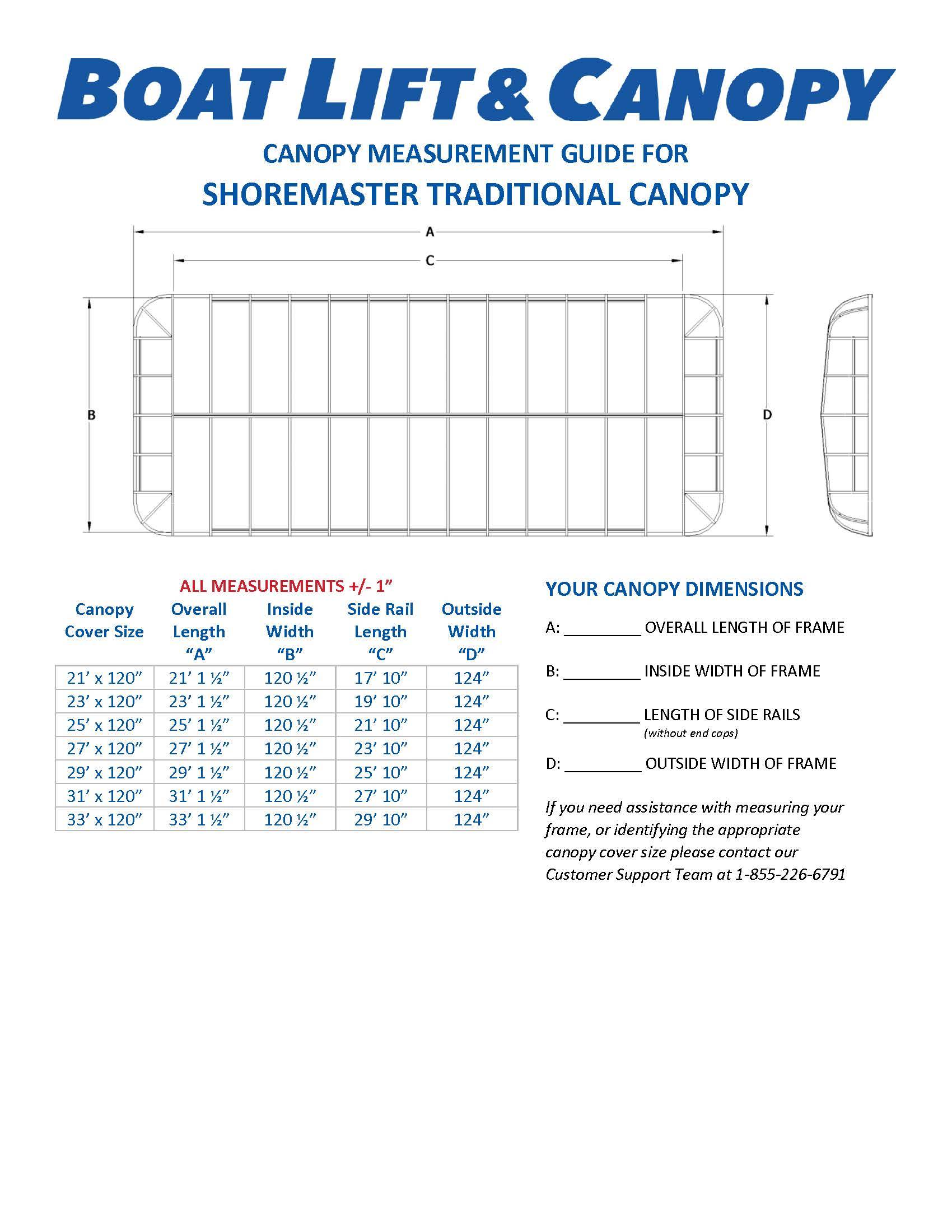 ShoreStation Canopy Frames