Pontoon Lift Canopy Systems
Our pontoon and boat lift canopy covers are the perfect way to top-off the protection for your lift. Constant exposure to sun, wind and driving rain can ruin your watercraft from the inside out. Cracking, fading and peeling not only takes away from the look, comfort and function of your boat, it reduces the value of your investment. Available in a variety of great colors, sizes and brands. Our canopies provide years of beautiful, maintenance-free protection.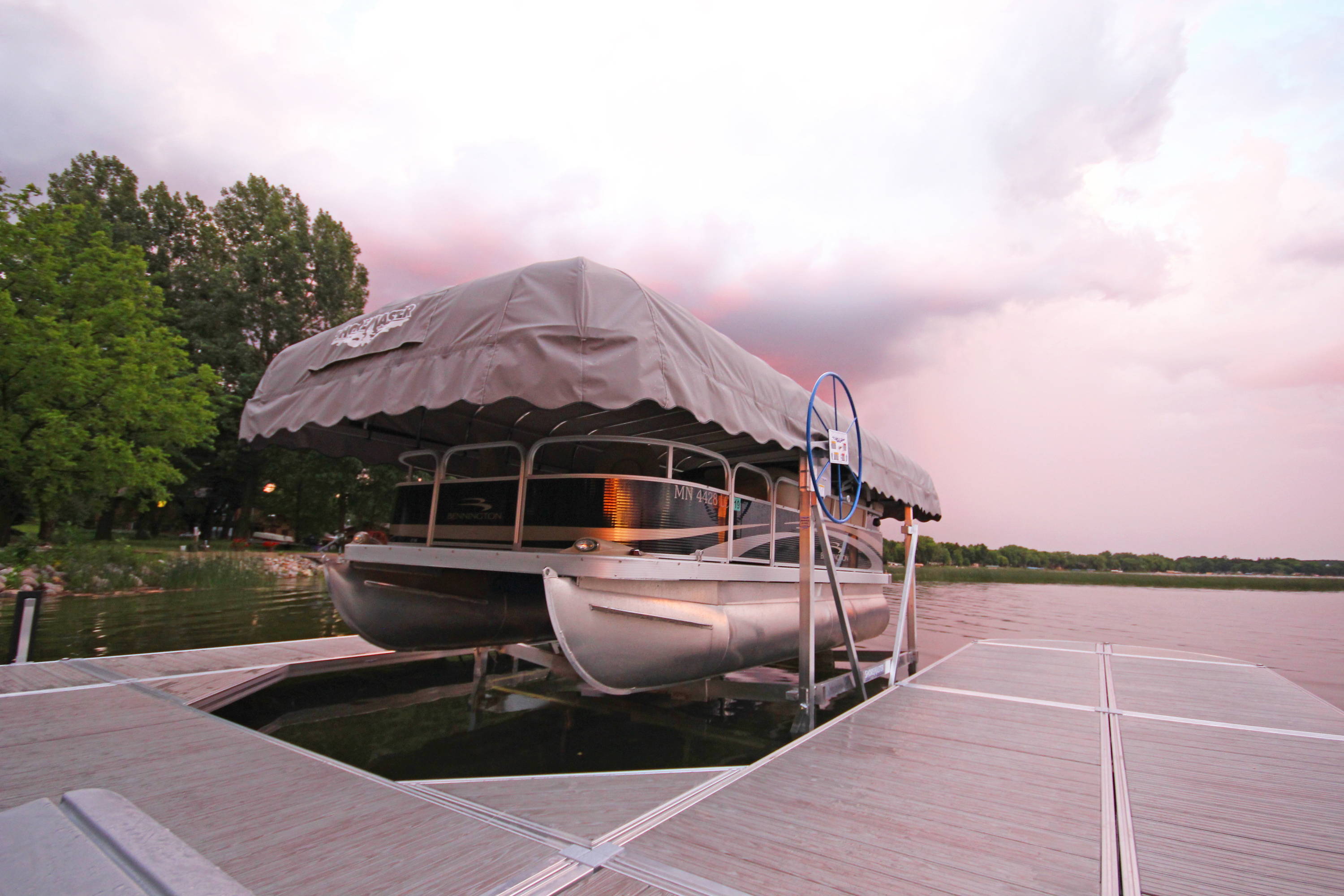 ---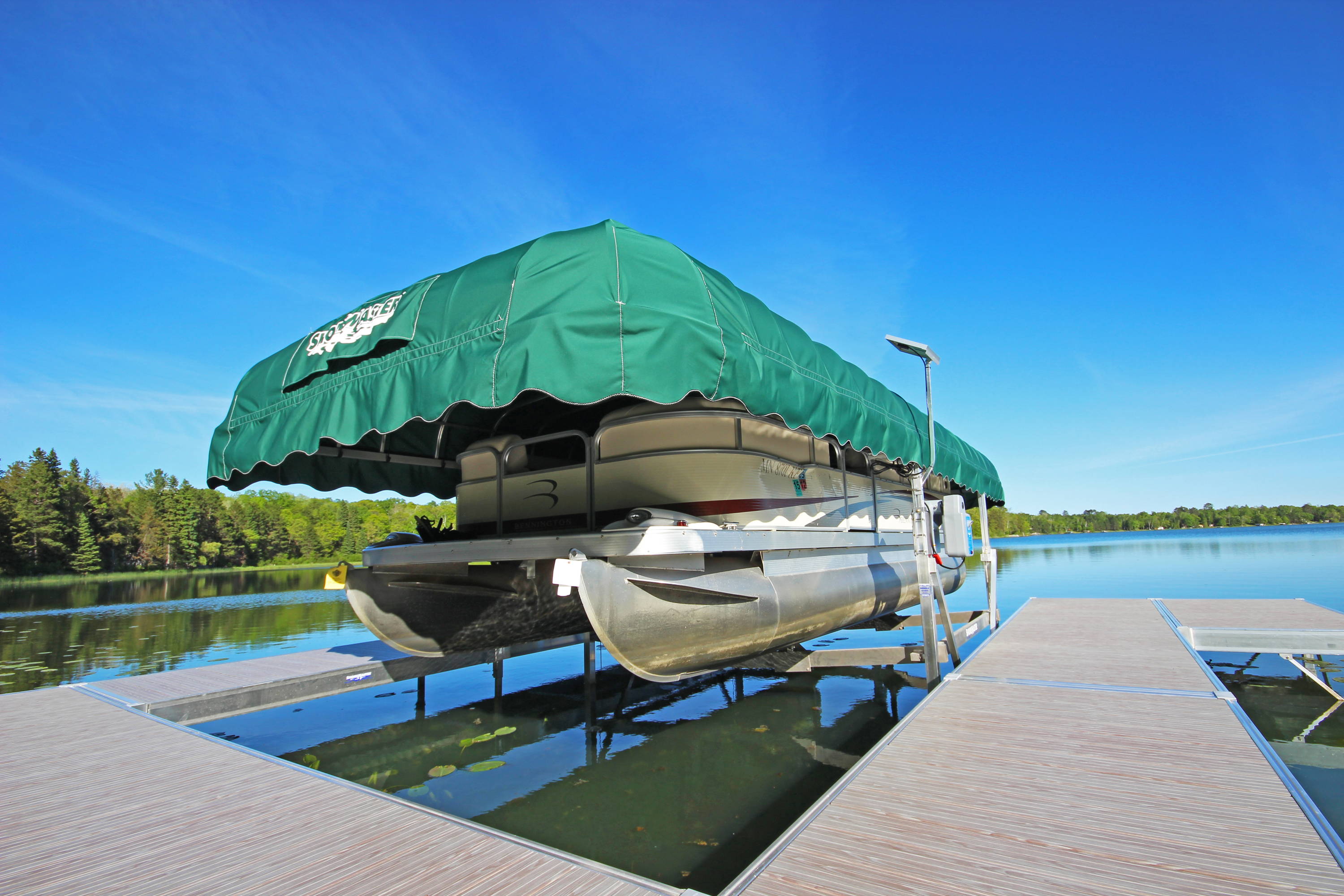 Pontoon Lift Cover Fabric Material
At Boat Lift & Canopy, we pride ourselves on the providing only the highest quality construction in our products and use only the premium quality materials to create your replacement boat lift canopy cover. Made in America, we offer a two high quality materials for you to choose from, and a wide array of color choices.
---